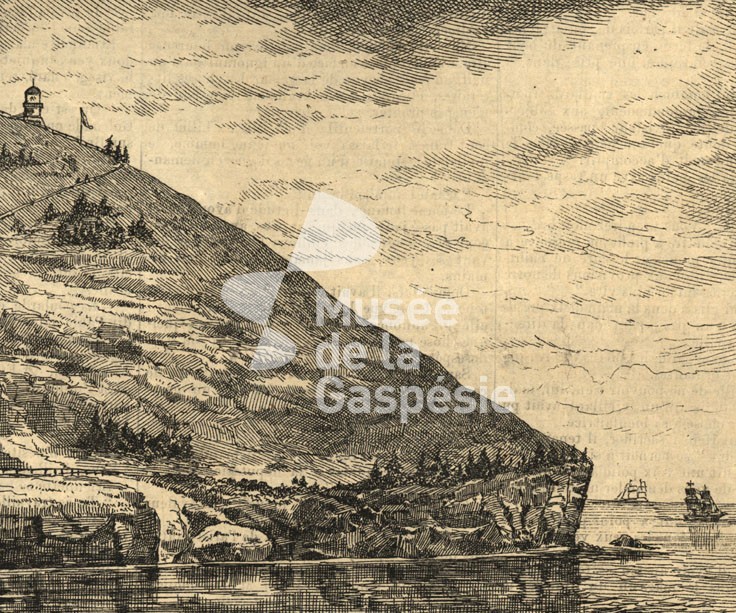 Lighthouse on the Bay of Gaspé
Visited: 56 times
Order
1877. - Etching of the lighthouse at the top of Cape Gaspé, as well as sailing ships navigating nearby. The uploading of this document was permitted with the financial contribution of the City of Gaspé.
Reference :
Musée de la Gaspésie. W. Scheuer. "Phares sur le Saint-Laurent" dans L'Opinion publique, 22 November 1877.
Fonds Richard Gauthier
. P162/6/1.