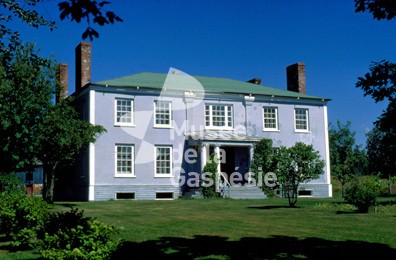 Hamilton Manor
Visited: 40 times
Order
1977. - Photograph of the Hamilton Manor located in New Carlisle. John Robinson Hamilton leaves Quebec in 1835 to settle down in New Carlisle. A first manor is built before being burned to ashes by a fire. Between 1848 and 1852, he builds a new manor, slightly westward from the former one. "John Robinson Hamilton quitte Québec en 1835 pour s'installer à New Carlisle. Une première résidence y est construite avant d'être détruite par les flammes. Entre 1848 et 1852, il construit une nouvelle maison imposante, un peu à l'ouest de l'ancienne."
Reference :
Musée de la Gaspésie. Photo: Pierre Rastoul. Musée de la Gaspésie.
Fonds Pierre Rastoul
. P43/3b/16.